Welcome! I speak blessings unto you in the name of Jesus Christ. I am so excited that you have decided to visit the H.O.W. Family website. I am certain you will find it to be a blessing as you journey throughout its various sections. Please note that we had you in mind when this extension of our ministry was created.
As you'll find out, we are a ministry that ministers to the entire body. Just know that whatever is broken, God can and will restore. It is my sincere desire that you learn of His restoring power through a personal relationship with Jesus Christ – because getting to know Him personally is the only way to experience God's power in your life.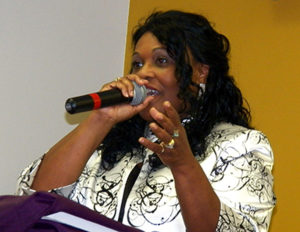 According to Romans 12:1-2, I encourage you to yield your entire being to God and allow Him to transform your mind. As you deny all of your carnal (fleshly) desires, then He will give you the desires of your heart. I have personally experienced this and therefore, I can truly say, "Lord, You are the desire of my heart!" Can you say that with me, "Lord, You are the desire of my heart?"
Now, after you have presented your body as a living sacrifice, holy, that is acceptable, then you will come to know that He is the Great "I Am" – the only One who swares by Himself (see Hebrews 6:13). The "I Am" means that God is everything you need (God is saying, "Surely I will bless."). So what are you in need of today? Take a look at Blind Bartimeus who cried out to Jesus until he obtained his blessing of deliverance. Just don't give up; your faith will see you through.
Lastly, the Bible says you will know when the kingdom is come (follow the signs; see Luke 4:17-21). When you see the blind eyes' open, demon-possessed delivered, the lame walk, the afflicted healed, and the captives set free–lives are literally being changed by His power. Remember, the kingdom is come in power, not in word. The Lord said "thy kingdom come," so let His will be done!
I pray that the Lord and Savior Jesus Christ will bless and keep you. I speak miraculous change over and in your life! We invite you to join us in Spirit-filled Christian fellowship. Please see the contact page for directions and service times.
Love ya till death do you part…to eternal life!
Be Blessed,
Pastor G. Hyman
---
Pastor Gladys Hyman is the founding pastor of H.O.W. and the vision for H.O.W. is being birth through its most faithful members that have begun to line up with the vision and run with the vision through the Visionary by the Holy Ghost.
Pastor Hyman has been in ministry since 1992 and evangelized under the leadership of her pastor, Pastor Johnnie Abrams of Harvest Assembly Baptist Church in Alexandria, Virginia. She answered the call to pastor in 1997 when she continued to follow the plan of God for her life by operating in the five-fold ministry and in the gifts of the Spirit freely. She is happily married to Reverend Randolph Hyman (over 40 years). Pastor Gladys is truly an anointed woman of God and wherever the Lord leads, she is sure to follow.