Peace and Blessings be unto you, and thank you for visiting our ministry website. We're so thrilled to have you visiting with us and look forward to the moment we finally meet face-to-face.
Pastor Gladys and I, along with the entire Harvest One Way Ministry family, love the Lord and invite you to fellowship with us. The Lord has blessed us tremendously and we love the opportunity to worship alongside fellow believers and newcomers alike.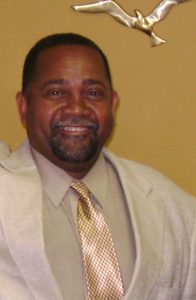 The H.O.W family offers many growth opportunities for YOU and your family, with Men and Women's Fellowships (Iron Sharpens Iron & Women of Worth), Bible class, Sunday school, Marriage Counseling (One Flesh) and a slew of other ministries… I'm sure you will find YOURSELF here. So come on by for a life-changing worship experience
Be Blessed,
Reverend Randolph Hyman
Reverend Randolph Hyman is a great ministry asset with his southern charm and humor. The Reverend is always available to assist members of the congregation and impart knowledge when it comes to teachings of the Holy Ghost and the coming Rapture. Rev is very passionate about the move of God and the move and power of the HOLY GHOST.

Rev has been deemed the Ministry "Handyman" and is willing to help out whenever he can, always ready to impart knowledge. Rev Randolph along side Pastor Hyman worshiped and began his ministry journey at home based Harvest Assembly Baptist Church under the leading of Pastor Johnnie Abrams in Alexandria, Virginia.